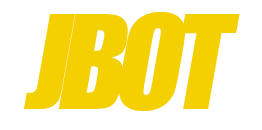 Wireline Deployed
bottom-hole pressure gauge
JBOT
No matter what the economic and nonintrusive advantages of using our EBOT may be, there are some scenarios that call for something else. The JBOT bottom hole pressure gauge is a wireline deployed tool that picks up where the EBOT surface pressure gauge leaves off.
Benefits of JBOT Bottom Hole Pressure Gauge:
Large, incorruptible internal memory ensures data will be safe
Internal components and fittings are suitable for installations to 15k psi and temperatures exceeding 300 degrees
The tool can be set or hung downhole in a variety of ways, and is easily retrieved via third party wireline.